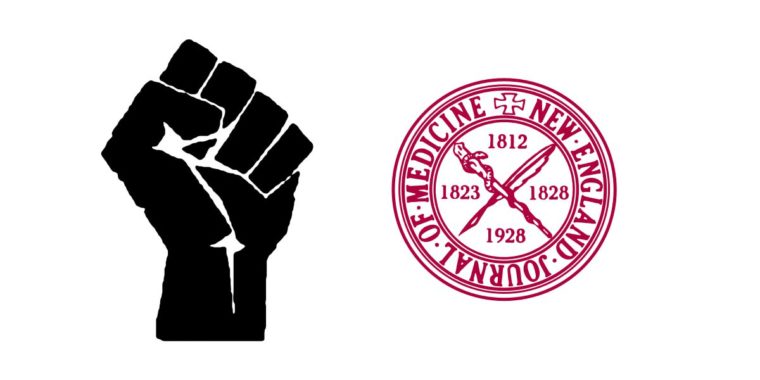 The war against the New England Journal of Medicine has gained visibility after Charles Ornstein traced its developments in the pages of the Boston Globe.  The story was amplified in a number of trade publications, and was even picked up by a NPR-affiliated show.
This has emboldened the attackers to open fire on Twitter with calls for "transparency," "open science," and a "unified research community."   Their ideological alliance is with the BMJ.
A users guide to key differences between @bmj_latest and @NEJM pic.twitter.com/vXZElda4wD

— Vinay Prasad (@VinayPrasad82) April 21, 2016
Those who refuse to partake in the cause of transparency live in a world of "silos," "conflicts of interest," and "industry ties."
Bottom line: lots of trialists don't want to share their data. Not really a surprise. But a shame IMHO. https://t.co/9PcScwpLur#openscience

— Harlan Krumholz (@hmkyale) April 29, 2016

The NEJM's lukewarm attitude towards the movement is "an oppression," says Eric Topol, as quoted by Ornstein.  Did he intend to use a term with Marxist connotation? The loose coalition of scientists, healthcare journalists, and muckrakers ready to overthrow the established order might as well be known as the Data Liberation Front!
Continue Reading »