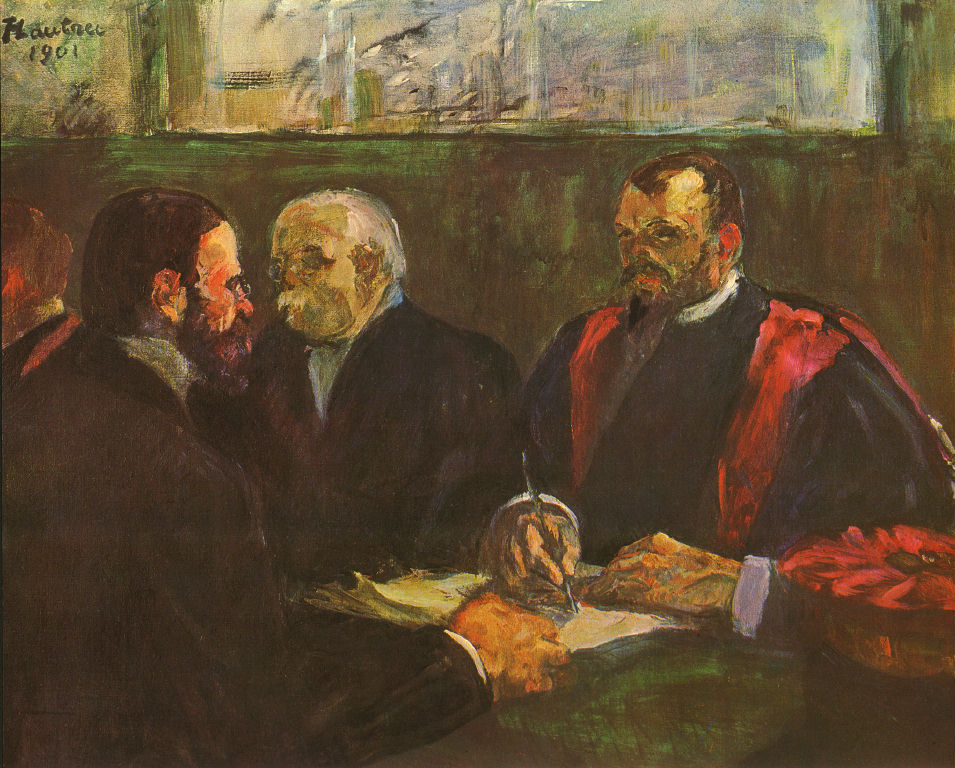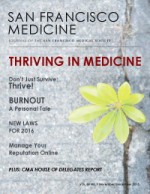 This article first appeared in the
November/December issue
of San Francisco Medicine, the magazine of the San Francisco Medical Society. That issue was dedicated to the theme of 'Thriving in Medicine.' For other blog posts on the topic of MOC, see
here
.
Up until recently, obtaining and maintaining a specialty board certificate seemed essential for a physician intent on having a thriving medical career.  Doctors and the public alike widely viewed board certification as a proof of proficiency that distinguished those with advanced training and expertise.
To maintain board-certified status, certificate holders were quite willing to be subjected to a decennial examination, and some doctors even looked forward to preparing for the test and to an opportunity to systematically review their field of expertise.
In a few short years, however, any positive sentiment regarding maintenance of certification (MOC) exercises seems to have all but evaporated.
At the heart of the discontent are changes implemented by the American Board of Medical Specialties and its affiliate organizations which have made the MOC process considerably more time consuming and costly.
MOC is no longer a matter of taking an examination every 10 years.  Instead, doctors must enroll in a program of continual online testing that may also include practice review activities whereby physicians are asked to document their participation in some quality improvement intervention and monitor the impact of this intervention on patient care.
To give a sense of the effect of the new changes, a recent study conducted by UCSF and Stanford investigators has estimated that under the latest MOC rules implemented by the American Board of Internal Medicine (ABIM), physicians will be spending on average over $23,000 (in money and time) every ten years simply to maintain their certification status.
In the last five years, physicians across specialty and around the nation have become increasingly vocal in their criticism of these onerous requirements.  The rebuke against board certifying organizations has been widespread, intense and, at times, acrimonious, leading a Newsweek journalist to report on what he called an "ugly civil war" in American medicine.
The intensity of the resistance is explained not only on the basis of the added requirements, but also because board certification is now widely mandated as a condition for hospital staff privilege or for employment in large medical organizations.  As a result, physicians are now obligated to do an activity which, until recently, was a voluntary exercise.
Initially, the anti-MOC movement was primarily a grassroots effort of disgruntled physicians.  In 2010, the New England Journal of Medicine sponsored an online survey about the new MOC requirements, and 63% of physician respondents expressed their opposition.  Following that survey, physicians shared their frustration via dedicated websites and on social media.¹  Since then, the movement has grown into a powerful challenge to the ABMS, striking several blows against the established order.
The first blow came with an online petition launched by Scripps Clinic cardiologist Paul Teirstein.  The petition gathered 19,000 signatures, 6,000 of which were "pledges of non-compliance" with the MOC requirements.  Following this petition, Teirstein enrolled a group of well-respected academic physicians to form the National Board of Physicians and Surgeons (NBPAS), an organization that would verify a doctor's continued medical education efforts and issue renewal certificates through a much less onerous process. (Note: NBPAS certificates require an initial ABMS certification).
A spate of debates followed these moves, both online and in prestigious medical journals, bringing to the fore some of the problems that the grassroots effort had been calling attention to over the last few years.
An important question raised by the MOC controversy concerns the apparent lack of data to support its more onerous requirements.  This point was openly advanced by Teirstein in a videotaped debate that occurred at the winter meeting of the Association of Professors of Medicine.  The debate opposed him to Richard Baron, CEO of the American Board of Internal Medicine (ABIM) and to Lois Nora, CEO of ABMS, and was followed by a number of journal editorials where the question was examined further.²
Another aspect of the debate has concerned possible financial improprieties by the board certifying organizations.  Some physicians have examined the publicly available financial statements of ABIM and have called attention to the way the earnings from MOC have been used.  Given the sharp increase in certification costs over the last few years, these allegations added fuel to the discontent and put board organizations in a defensive position.
Adding their voice to those of practicing physicians, a number of professional societies have also been critical of the MOC programs.  Specialty groups, like the American College of Rheumatology, and state medical society, like the Washington Medical Association, have issued statements supporting alternative pathways for board certification, such as the one offered by NBPAS.
And if that weren't enough pushback, ABMS is also dealing with a 2-year-old legal action initiated by the Association of American Physicians and Surgeons (AAPS) which alleges that the burden of recertification amounts to a restriction of trade on physicians.
The courts have not issued a ruling on this claim, but recent testimony by physicians who have been denied hospital privilege for failing to fulfil MOC requirements may bolster the charge, especially now that the high cost of MOC has been documented in a peer-reviewed academic journal.
So what are physicians who aspire to thrive in their practice to do in the face of so much controversy?
At the rate things are evolving, there is no easy answer to that question.
Earlier this year, and in response to the discontent, ABIM suspended or scaled back some of its more controversial MOC requirements.  It also recently issued a lengthy task force report that sketches other possible changes to come.
One the side of the "rogues," NBPAS is garnering increased support.  According to the NBPAS website, the organization has already attracted well over 2,000 applicants and has been recognized as a legitimate board-certifying entity by a small but growing number of hospitals.³
Prudence would dictate that if a physician's certificate is on the cusp of expiring, he or she should follow current board rules to ensure renewal, particularly if board certification is a pre-requisite for employment.  Otherwise, it might make sense to watch the situation unfold: ABMS organizations could deliver on their promise to make the MOC process less onerous, or alternative pathways for board certification, such as the one offered by NABPS could become more widely recognized.
In either case, MOC may soon become less burdensome for the already over-burdened physician.  This will be a welcome change for physicians who, of late, have become more accustomed to struggling than to thriving.
Notes:
Examples of such physician-led websites include http://www.nomoc.com and http://www.changeboardrecert.com/
The videotape can be found at https://nbpas.org/debate-on-maintenance-of-certification/ (accessed October 31, 2015)
 https://nbpas.org/nbpas-update/ (accessed October 31, 2015)