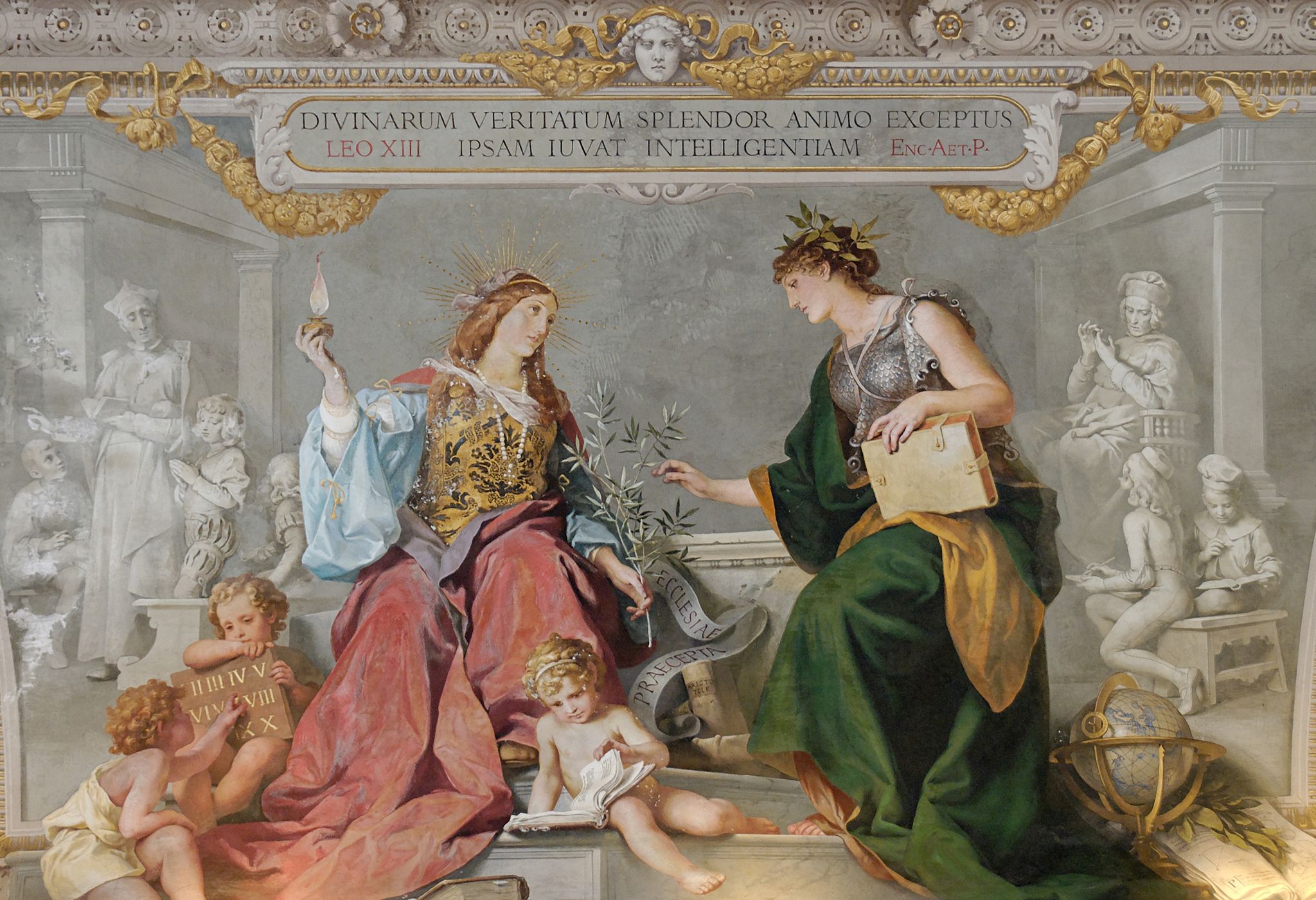 For many years, thoughtful commentators have highlighted the shortcomings of evidence-based medicine (EBM).  Among them was Alvan Feinstein, one of the great pioneers and theoreticians of clinical research, and arguably one of the founders of the EBM movement.¹  But despite the increasing discontent with this mode of thinking, EBM remains an extremely prevalent intellectual vice that has captured the mindset of the medical community.
In the last few days, I came across some particularly striking examples of how EBM dominates the medical psyche.
First, a report from MedPage Today about "Giving Patients Evidence-Based Reassurance."  According to the author, the medical literature contains a number of studies and at least one systematic review to show us that educating patients and reassuring them is in fact reassuring.  Phew!  We now have empirical proof (and thus, reassurance) that our pats on the back are not going to waste!  But a word of caution: apparently, the best way to reassure patients remains "murky."  More studies are needed…
On a related question, I was challenged on a statement I had made in my post against soda taxes.
@supermarioelia@shawn_whatley@michelaccad "good and long-lasting habits come through persuasion and education" Evidence 4 this statement?

— Yoni Freedhoff, MD (@YoniFreedhoff) August 8, 2015
I had anticipated that my article would elicit controversy, but it did not occur to me that that particular statement would be disputed on empirical grounds.  What now?  Should we conduct a clinical trial to show the benefits of persuasion and education?
Finally, in a Nature article discussing the reaction to a recent editorial by Steven Pinker, I was made aware that even research ethics review is subject to empirical examination.  A systematic review in the journal PLOS looked at all the research done on research ethics reviews and found the field to be lacking.  It lamented the absence of randomized trials about ethics procedures!
While EBM initially arose out of a desire to make more rigorous the way we evaluate therapies, it has expanded its reach to include under its purview all aspects of human behavior, and has turned into an empirical fundamentalism that harks back to the philosophy of Francis Bacon.  Under this worldview, no opinion can be deemed valuable unless sanctioned by a clinical study, preferably a randomized controlled trial or systematic review.  Since we now know empirically that clinical trial truths have half-lives measured in months or a few years at best, the persistence of EBM mania is testimony to the great intoxication it has produced.
EBM's empirical fundamentalism is an intoxication of the intellect because it is an attack against reason.  One is no longer allowed to deduce on the basis of established premises and principles, one must only induce from the observed "facts" or "evidence," as if the evidence could speak for itself.  Of Francis Bacon's idea of radical empiricism, Murray Rothbard had this to say:
Echoing many other thinkers of past generations but putting it squarely and bluntly, Bacon divided all knowledge into two parts, divine and natural. Man's knowledge of supernatural and spiritual matters came from divine revelation, and that was that. On the other hand, knowledge of material affairs, man and the world around him, was wholly empirical, inductive, arrived at through the senses. In neither case was there any room for human reason, that great conduit of knowledge lauded by classical philosophy from the Greeks to the scholastics. Knowledge of spiritual and divine matters was purely fideistic, the product of faith in divine revelation. Earthly knowledge was purely sensate and empirical; there was no room for reason there either.
Come to think of it, evidence-based mania is more than an intoxication.  It is an intellectual amputation.
---
Notes:
1. See, for example, "Problems in the 'evidence' of 'evidence-based medicine'" and "Meta-analysis: statistical alchemy for the 21st century," which I blogged about previously.  I have the utmost respect for Alvan Feinstein.  I first discovered him as an intern when I came across his magnificent Clinical Epidemiology: The Architecture of Clinical Research
on the shelves of the Texas Medical Center library.  I subsequently tried to read everything by him that I could get hold of, and most of it is superb.  Sadly his career ended in disgrace when some of his work, casting doubt on the magnitude of effect of second-hand smoke, was denounced because it was partially funded by the tobacco industry.  Of course, no one has actually refuted his analysis.  To my mind, his was an early example of the kind of shameful academic smearing and bullying that is now all too common.